Testimonials
Please find below a small selection of comments and reviews from the press & our customers:
Voted the number 1 eatery in the UK by The Independent newspaper in their "50 Best Cheap Eats" on 14 February 2009.
"Delicious with dishes such as Salmon, Crayfish & Haddock Pie and Ham-Hock Terrine with Poached Egg. The Granville also does very good beer, a good value £14.50 two-course Sunday lunch and reasonable larger starter size meals served at lunchtimes and until 6pm on Fridays and Saturdays"
Matthew Linden, The Independent
'Top 10 budget eats in Shakespeare Country' in the Guardian.co.uk. The Granville @ Barford voted number 4 on 24 September 2010
"If you fancy heading out into the Warwickshire countryside there are several good, affordable gastropubs vying for your pound. The Granville Arms, halfway between Leamington and Stratford, is a good en-route option. A village dining pub that has been given a smart (or heretical, depending on your point of view) contemporary makeover, it has won numerous regional awards for its sharp, energetic locally sourced food, and is listed in several national pub guides. It offers a core of familiar mains – a gourmet burger; a pie of the day; sausage and mash; quiche, salad and triple-cooked chips – which duck in at just under a tenner, and at lunch there are cheaper sandwiches and bar meals available. Expect to see regional brewers, such as Purity and Hook Norton, represented at the bar. Lunches from £6.95, à la carte mains from £9.50″."The Granville in Barford is an object lesson in how to run a village gastro pub – simple decor, good service and locally sourced food"Jason Evans, South Wales Evening Herald
"One of those charming bars, which also happens to be a superb eatery is The Granville. This restaurant has been sympathetically renovated and is a perfect mix of charming drinking hole and delicious diner". Richard Ashmore, Coventry Times
"Stopping off at The Granville in Barford is a must-do. Its a few minutes from Warwick so its a great location for a pre-shopping food fix and it is undergoing refurbishment which means it should soon be one of the most up and coming eateries in the area". Naomi Tolley, Herald Express (Devon)
"We set off for Barford and lunched at The Granville where, lets just say, Gillian McKeith won't be dining! Huge portions of seasonal food were the order of the day and I can still taste the fantastic Pumpkin soup with goats cheese croutons and muscat grapes". Julie Bryson, Daily Record
"It is a bistro pub that has built up a reputation in one year that takes most destinations a decade. The success began when Val Kersey took over the establishment a year ago. Everyone knows reputations are one thing, experience is another. Relaxing in the bar area before our meal, we soaked up the atmosphere of the pub that is drenched in the tradition of rural Warwickshire. Resisting another real ale, we were taken to the dimly lit restaurant area which was enveloped with the traditional brickwork that dated back to Georgian times. There was a gorgeous pub feel to the Granville, but the food was something more than a bistro experience. Whitebait that was both crisp and fresh, a wine list that is simple but plentiful and a fabulous cheese board". Neil Connor, Birmingham Post
"Over the years we have built an extensive UK-wide list of atmospheric pubs which offer outstanding, value for money food, real ales served at the correct temperature and attentive service. We've now added another to the list – The Granville @ Barford because it ticks every box". Paull Tickner, Quest
WEDDING RECEPTIONS
"We cannot thank you enough for the extraordinary job you and your staff did for our wedding reception. We truly had the perfect day and it was all the more so because of the staff at The Granville. The Granville was beautifully decorated in our wedding colours and when we arrived, we found our guests merry and well looked after. Thank you for setting such a festive mood! Everything was gorgeous and just as we imagined – the photo display, the cake display – and the top table was just beautiful. You thought of everything, even little details like a vase for my bouquet on the top table. The meal was absolutely divine! We had nothing but praise and compliments from everyone about the dinner which included numerous fussy eaters and one professional chef! The day was rounded off beautifully with a night-time dance party which was pure fun. We cannot say how deeply thankful we feel. Working with you on our wedding was such a joy. You were so organised and together, you kept us on track. We really felt we could just relax and enjoy. Thank you!" Alycia & Mark
"Abi and I just wanted to send you an e-mail to thank you and all the staff at The Granville for such a perfect day on 4th January. All of our guests thought everything was fantastic and thought the staff were fab! I have to mention a big thank you to Jay who was brilliant and very knowledgeable. Everyone thought the food was superb. All of our Chefs in the family thought the food was wonderful! We're still talking about how wonderful the room looked, how good the food was and how all of the staff made the day complete. We will definitely be in soon for some more yummy nosh! In the meantime, a very heartfelt thank you to you all for making the 4th January the happiest day for us both and for all of our guests" Claire & Abi Lubrano Lavadera
"An enormous thank you to Val, her manager Jay and all of the staff at The Granville for my daughters wedding reception on 4 January. The room setting in candlelight was absolutely beautiful, lots of attention to detail and most importantly, fantastic food! Guests were well looked after and many compliments have followed. A perfect, happy and relaxing day was enjoyed by all. No hesitation in recommending The Granville for an attentive and professional service" Jacqui Lubrano (Claire's mum)
"Thanks Val, everything went very smoothly and everyone commented how good the meal was. Thank you to you and your staff, who were excellent, for looking after us so well. I wouldn't hesitate to recommend the Granville in the future" Lynn & Alan
SPECIAL LUNCHES/DINNERS
"My ex-colleagues arranged a farewell lunch for me upon my retirement and chose The Granville. I selected the poached smoked haddock followed by the braised chicken. Both courses were delicious. I would suggest that this was the best meal I have 'eaten out' that I can remember. Please accept my compliments on the standards of cuisine. The helpfulness, friendliness and service you provided were all excellent too and contributed towards a splendid occasion".
"Just to say we had a fantastic day on Sunday, you had everything so well organised and gave an effortless service, the food was excellent, you had no issues with the amount of children and everyone fully enjoyed themselves. I will recommend your pub to every business associate and friends I have, as you provide a well polished service and it was a perfect Birthday for my Mother and I couldn't have asked for more. Thank you once again! Leigh and Selina
I would like to thank you and your team for their efforts last Saturday, in looking after us so well, and for providing a very tasty and much appreciated lunch in delightful surroundings. In particular I would like to mention Andrew, who greeted us on arrival, and who kept a close eye on the progress of our meal. Also, our charming and helpful waitress Libby, who was very attentive throughout, and who looked after us very well indeed at all times. A big 'thank you' must also go to the chefs in the kitchen for providing attractively presented food of such a high standard and quality. We will certainly consider joining you again on similar future occasions, and will be recommending 'The Granville@Barford' to our friends and relations in the area. Thank you again for making the occasion one to remember, for the relaxing atmosphere, the personal attention, and not forgetting of course the excellent food! David Rolfe
Many thanks to you and all your staff for making our Golden Wedding Anniversary Lunch such a memorable occasion. When we walked into the dining room on that Sunday morning and saw how elegant the room looked with tables laid out with the white linen tablecloths, it was a 'wow' moment. Everyone, without exception agreed that the food and service were both excellent. Once again many thanks for all your help. Maureen and George Walsh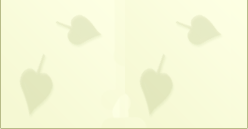 31st December – Take That 2 – NYE Party!
12th September – Fish & Seafood Festival
7th September – Quiz Night!
20th August – Jazz in the Garden