Links
There is a wealth of interesting and exciting places to visit within easy distance of The Granville @ Barford. Explore Shakespeare's Stratford, historic Warwick and its famous Castle and the beautiful Warwickshire & Cotswold Countryside.
Please click on the links below for accommodation and further information on a range of attractions in close proximity to the Granville @ Barford.
Local accommodation
The Glebe Hotel, tel 01926 624218
http://www.glebehotel.co.uk/
Westham House, tel 01926 624148
http://www.westhamhouse.co.uk/
Middle Watchbury Farm, tel 07990 535420
http://www.hotelsandguesthouses.net/500593
Lower Watchbury Farm, tel 01926 624772
http://www.warwickshortlets.co.uk/
Tourist Associations
www.shakespeare-country.co.uk
www.visitstratforduponavon.co.uk
Attractions
Warwick Castle http://www.warwick-castle.co.uk
Shakespeare Houses http://www.shakespeare.org.uk
Stratford Butterfly Farm http://www.butterflyfarm.co.uk
Royal Shakespeare Company http://www.rsc.org.uk
Charlecote Park http://www.nationaltrust.org.uk/main/w-vh/w-visits/w-findaplace/w-charlecotepark
Lord Leycester Hospital http://www.lordleycester.com/
Heritage Motor Centre http://www.heritage-motor-centre.co.uk/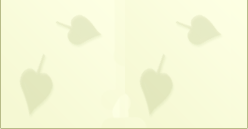 31st December – Take That 2 – NYE Party!
12th September – Fish & Seafood Festival
7th September – Quiz Night!
20th August – Jazz in the Garden