Summer Menu
LIGHT BITES
(v) Marinated Olives – Black & Green Olives marinated in Olive Oil, Garlic, Red Peppers & Mixed Herbs 3.50
(V) Basket of Assorted Rustic Freshly Baked Breads from Le Petit Croissant served with Balsamic Vinegar & Olive Oil 3.00
Beer Battered Fish Goujons with Homemade Tartar Sauce 4.95
(V) Hand Cut Chips topped with Melted Mature Cheddar Cheese 3.50
STARTERS
(v) Soup of the Day with Rustic Bread 4.95
Crisp fried Whitebait, Aioli & Lemon Wedge 5.95
Duck Liver Parfait, Pear Chutney & Melba Toast 6.25
Ham Hock Terrine, Piccalilli & Walnut Bread 5.95
(v) Warm Goat's Cheese Crostini, Bell Pepper & Rocket Salad 6.25
Crispy Duck Wontons, Chilli & Coriander Dip, Cucumber & Spring Onion Salad 5.95Hot & cold Smoked Salmon Roulade, Citrus Salad & Croutons 7.25
EITHER/OR
Chicken Caesar Salad, crispy Pancetta & Soft Boiled free Range Egg 6.95/13.95
Salmon & Haddock Fishcakes, wilted Spinach & Hollandaise 5.95/11.95
(v) Greek Salad with Feta Cheese, Olives, Sundried Tomatoes & Red Onion 6.50/12.95
PLATTERS
To share
12 noon – 2:30pm & 6pm – 7pm
(v) Box-baked Camembert, Bread Crisps & Confit Garlic 12.95
Smoked Salmon Roulade, Whitebait, Anchovies, Goujons, Salmon & Haddock Fishcakes with Aioli Dip & Rustic Bread 13.50
Ploughman's Lunch – Ham Hock, Picallilli, Quail Scotch Egg, Smoked Cheese, Colston Basset Stilton, Apple & Celery, flavoured breads 14.50
MAINS – GRANVILLES FAVOURITES
Beef Burger with Cheddar & Bacon, Lettuce, Tomato, Mushroom & Onion Rings on floured bap with Chips 10.75
Lamb & Coriander Burger with Lettuce, Tomato, Mushroom & Onion Rings on floured bap, hand-cut chips 10.75
Twice cooked Honey Roast Ham, two free Range Eggs, Watercress & hand-cut chips 10.50
Crispy Beer Battered Fish with Hand-Cut Chips, Crushed Mint Peas & Tartare Sauce 10.95
Chicken & Leek Pie, buttered vegetables & New Potatoes 10.20(v) Provencal Vegetable Cannelloni, Rocket & Parmesan Salad 9.95Fish Pie: delicious chunks of Fish topped with Creamed Potato & Melted Cheese 10.75
Char-grilled Minute Steak, Hand-Cut Chips, Crisp Salad & Peppercorn Butter 9.95
MAINS – GRANVILLE'S FINEST
8 ozs Char-grilled Rib Eye Steak served with Flat Field Mushroom, grilled Tomato & Chips 17.95
Duo of free range Pork, Fondant Potato, Spinach, Pancetta, Bramley Apple & Crackling 13.50
(v) Tagliatelle of Sun Dried Tomato, Baby Globe Artichoke & Mozzarella in a pesto sauce 10.50
Pan Fried Sea Bass Fillet, Crab, Chilli & Ginger Linguini 14.95
Free range Breckland Duck Breast, Savoy Cabbage & Croquet Potatoes 15.50
Cornish Hake, Vanilla Pomme Puree, Peas, Leeks & Broad Beans 13.50
Pan-fried Calves Liver, Creamed Potato, Spinach & Caramelised Onions 12.50
SIDES
(Our Main Dishes are served as described – see below if you would like extras £3.00)
Rustic Bread basket & Balsamic Oil; Rocket & Parmesan Salad; Mixed Salad; Market Vegetables; Bowl of Hand-Cut Chips; Beer Battered Onion Rings; Creamy Mash or New potatoes
PUDDINGS £5.25 EACH
Peach Panacotta with Peach Crumble
Warm Chocolate Brownie with Vanilla Crème Fraiche & Fruit Compote
Iced Peanut Parfait, caramelised Banana & Toffee sauce
Strawberry & Champagne Jelly with Vanilla Ice Cream
Selection of Fine Ice Creams
Selection of British Arizan Cheeses, Biscuits, Chutney & Grapes £6.75
OFFICE MEAL DEAL
Available Monday to Friday lunchtimes and between 6pm & 7pm.
2-course £8.95
3-course £11.95
Please ask our staff for childrens options.
All of our dishes are homemade & cooked with fresh produce delivered daily. The only pre-cooked product we currently buy in is our rustic bread, baked fresh every morning by Freeman's Farm Shop Bakery in Snitterfield. Our local suppliers include Beck's Butchers, Scarrots Fresh Food Produce and B&S Dairy Foods.
SANDWICH MENU – AVAILABLE MON – FRI FROM 12 NOON – 2:30PM (UNTIL 6:00PM SATURDAY)
DOORSTEP SANDWICHES OR WRAPS
Served with Mixed Leaf salad & Coleslaw
Smoked Salmon & Watercress with Chive Creme Fraiche 6.25
Roast Sirloin of Beef, Horseradish & Rocket 6.25
(v) Char-grilled Vegetable & Mozzarella Ciabatta 5.95
Honey Roast Ham & Dijon Mustard 5.95Open Prawn, Marie-Rose & Lemon 6.25Cajun spiced Chicken, Coriander & Lime Creme Fraiche 6.25
Enjoy our doorstep sandwich and Champagne deal 11.50
Take pleasure in eating any doorstep sandwich or wrap accompanied by a glass of super-chilled Champagne.
SUNDAY LUNCH SET MENU
Choose from a selection of starters and desserts. Main dishes include Roasts, a Fish dish and Vegetarian option.
£14.95 – 2 courses, £18.70 – 3 courses
Please allow 25 minutes if not ordering starters.
We have an extensive wine list for you to choose from. All our wines are served by the glass as well as the bottle using our wine preservation system. We also have a range of real ales and local ciders.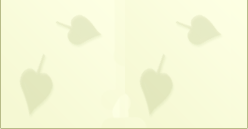 31st December – Take That 2 – NYE Party!
17th September – Jazz in the Garden
12th September – Fish & Seafood Festival
7th September – Quiz Night!