EVENTS
Free Wi-Fi!
All our guests have the use of free Wi-Fi. You can relax in the bar whilst working or simply browsing the internet on your laptop in the comfort of The Granville.
Gift Vouchers
We now have personalised gift vouchers for any amount which make ideal gifts. Please ask at the bar for more details.
Sandwich & Champagne Deal : available Monday – Saturday
Take pleasure in eating a delicious doorstep sandwich or wrap accompanied by a glass of super-chilled Garnier Champagne at just £11.50
HAPPY HOUR – MONDAY TO THURSDAY 5PM – 6PM AND FRIDAY 5PM – 7 PM
Everyday is happy hour at The Granville and together with our popular end of week celebration on a Friday (enjoy complimentary snacks on the bar). 50p off draught lagers, beers, ciders, house wine and Champagne.
FRIDAY NIGHT SPARKLING COCKTAILS!
For all you Fizz lovers! We are launching our new Sparkling Cocktails for your delight. These fizzing cocktails range from 5.95 to 6.50, however, every Friday night, all night and well past Happy Hour, we are selling the 4 for 20.00 a round which includes 1 of each as follows:-
Kir Royale – this popular French Cocktail is made with Creme de Casis (Blackcurrent Liqueur) topped with Fizz
Harry's Bellini – first served and created between 1934 and 1948 by Giuseppe Cipriani at Harry's Bar in Venice. Fresh Peach Puree topped with Fizz
French 75 – the drink was created in 1915 at the Paris landmark, Harry's New York Bar by barman Harry MacElhone. A mixture of gin, fresh lemon juice, a dash of liquid sugar topped up with Fizz. The combination was said to have such a kick that it felt like being shelled with the powerful French 75mm howitzer artillery piece!
Red Beret – created in Vancouver, Canada. Rasberry Vodka, Cognac, Wild Hibicus Syrup and Fizz with a Wild Hibicus Flower or fresh Rasberry dropped into the bottom of the glass.
Our Fizz is the very best, most expensive and fizziest Prosecco on our list. Come along and enjoy experimenting – but don't be fooled – these Sparklers could have you dancing on the tables in no time!!
THEMED QUIZ NIGHTS
On the first Wednesday of each month test your trivia knowledge at our popular themed quiz nights. Win a £40 meal voucher, cash and some fabulous raffle prizes. 8:30pm start. £2.00 per person entry fee to include a complimentary drink & nibbles.
SUNDAY LUNCHES (served from 12 noon to 5 pm)
Our set course Sunday Lunch offer is one of the best around! Choose from a selection of starters and home-made desserts. Main dishes include locally sourced meat roasts, chicken, a fish choice and vegetarian. Two and Three-course options with Children's portions available – all at great value prices.
SUMMER SUNDAYS – BBQ EVENING FROM 4 TIL 8 PM (weather permitting)
On the first Sunday of every month starting on Sunday 5 June, we will be offering mouth-watering choices cooked fresh on the BBQ. A different theme each time will take us around the world to tempt your taste buds – so sit back and relax with a cold drink and super food whilst watching the sun set over the garden. With our new chill-out furniture, extra seating and children's play area – it's a perfect way to wind down before the working week starts.LIVE ENTERTAINMENT – Shows start 8.30pm onwards
COMEDY NIGHTS
Sunday 14 August
Back by popular demand – fantastic headline comic talent lined-up to entertain you! From the UK's top comedy circuit and featured on shows such as "8 out of 10 cats", "Never Mind The Buzzcocks" and "Extras". Book early to avoid disappointment. Tickets just £10 (without supper) or £15 (with supper served 6 – 8pm). Show starts at 8pm
MUSIC & SUPPER EVENINGS – LAST THURSDAY OF EVERY MONTH FROM 2 JUNE
Enjoy fresh and delicious food from our regular and specials menus – against the backdrop of acoustic guitar, jazz piano or singer. We are happy to present a perfect setting and atmosphere for your supper treat in the run up to the weekend.
JAZZ IN THE GARDEN – SATURDAYS IN THE SUMMER
9July, 20 August, 17 September
Superb setting for a wonderful afternoon of Jazz – sit back, kick off your shoes and chill out to the amazing sounds of a fantastic line-up of bands to entertain you. Treat yourself to a refreshing Pimms or sip on a glass of Champagne with a delicious Salad or a Grazing Board and let the world go by.
RIFF RAFF – Sun 25 September
This hugely talented band will once more play at The Granville! Combining a set of covers from classic rock, punk, pop and metal, the band are like no other. A definite date for your diary! Supper available from 6pm to 8 pm, music starts at 8.30 pm.
OTHER DATES FOR YOUR DIARY!Mon 29 August – Bank Holidays
Enjoy your May Bank holiday at The Granville. We are open all day and serving food for the duration.Monday 20 June – Sunday 3 July – Wimbledon
Wimbledon begins in The Granville garden – watch all the action live on the Big Screen TV. Watch out for Special offers on Champagne, Pimms & Strawberries!
Monday 12 to 17 September – Fish & Seafood Festival
Enjoy this week-long appreciation of our mouth-watering fresh Fish & Seafood Festival – a winner at any time of the year. Savour the delights of some fantastic food and enjoy matching superb wines to make this Festival a winner! So all you fishy fans – line up – there's something for everyone!
Sunday 18 September – Children's Film night 4.00pm
Bring the children along to enjoy a kiddie's favourite on the Big Screen. We'll provide FREE SUPPER for the children, whilst you enjoy a drink at the bar.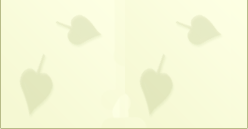 31st December – Take That 2 – NYE Party!
12th September – Fish & Seafood Festival
7th September – Quiz Night!
20th August – Jazz in the Garden